There are many hydroalcoholic gels but few like BELTRANEX.
BELTRANEX has been selected by the Spanish Ministry of Industry in the call for aid to entities that made investments for the manufacture of hygienic-sanitary products.
OEM Spain has been one of the 8 cosmetic laboratories chosen by the Ministry. The total number of companies selected was 50 out of 358 submitted.
The BELTRANEX project has obtained a very outstanding rating above companies with high turnover figures and hundreds of employees such as Sesderma, RNB (Mercadona) or Cantabria (Helio Care).
For the Minister of Industry, Reyes Maroto, "the success of these financial aids, which will generate investments for more than 19 million euros, demonstrates the productive capacity of numerous industrial companies from all corners of Spain, many outside the health sectors , which adapted their production systems so that today Spain has a large-scale production of hygienic-sanitary products and, therefore, we are better prepared to face this second wave of the pandemic. Undoubtedly, it has been an example of public-private collaboration, which has responded to our challenge, that is, to protect the health of the population ".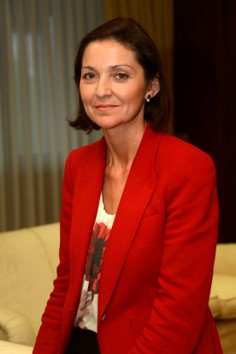 BELTRANEX
4 in 1 Hydroalcoholic Hands Gel
Deep Cleasing
Moisturizing effect
Antioxidant
Regenerating
Non-drying, non-irritating
Natural product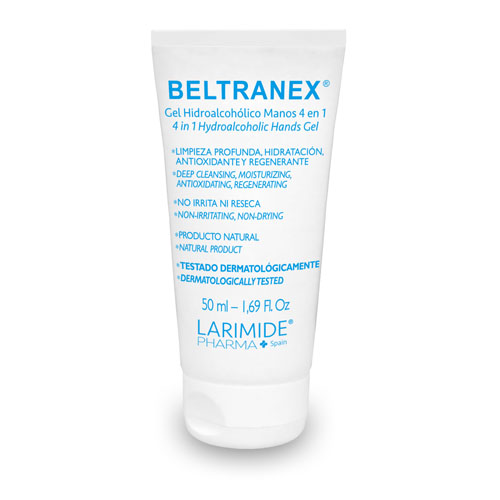 See Also:
BELTRANEX KIDS
Hydroalcoholic Hands Gel for Kids
Deep cleaning
8 moisturizing active ingredients
Bio Formula
Natural ingredients
From 3 years on
Non-drying, non-irritating
Dermatologically tested
Made in Spain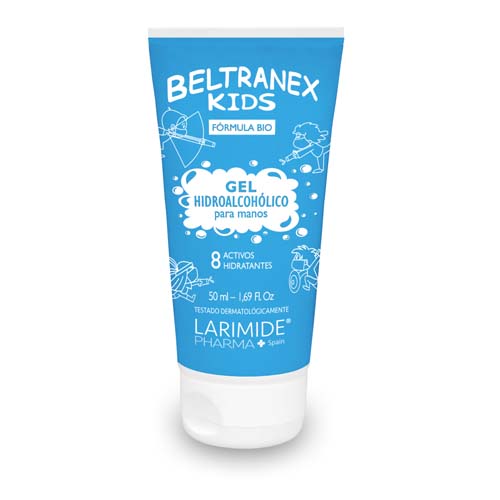 BELTRANEX is a brand of Larimide Pharma. Visit www.beltranex.com for more information.
OEM SPAIN
At OEM SPAIN (Division of Laboratorio Español de Investigación Cosmetológica) we adapt ourselves to every brand's needs to offer them OEM Private Label Cosmetics Manufacturing. Large or small, traditional or startup, our target is to be able to supply them products with their own Brand exactly as they wish, with the best quality and Price.
Above, everything, each and everyone of our services stands with compromise to UNE EN ISO 22716:2008 of Good Manufacturing practices through our exclusive SAFE 22716 protocol.
OEM SPAIN, Quality control is our commitment; Innovation is our vocation.