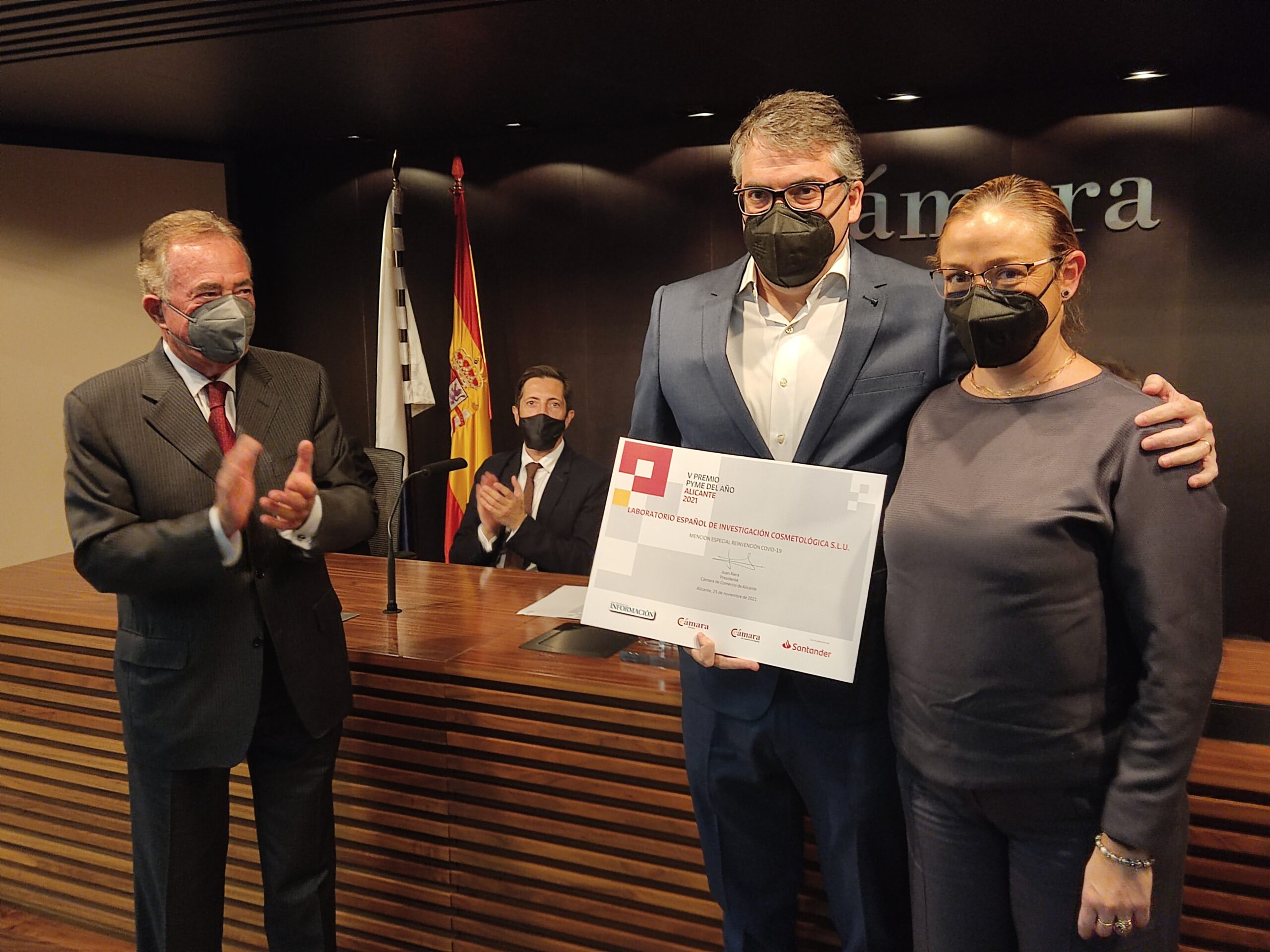 Laboratorio Español de Investigación Cosmetológica (LABESP), has been recognized as the best business reinvention COVID 19 in the "Alicante Province Business Awards of the year 2021″, granted by Banco Santander and the Alicante Chamber of Commerce, in collaboration with the Chamber of Spain and the newspaper INFORMACIÓN.
At the ceremony, held this Thursday at the Chamber headquarters located in the center of Alicante, both the provincial deputy, Alejandro Morant, and the Commercial Director of Valencia and Murcia Companies of Banco Santander, Carlos Mendoza Martínez, have recognized LABESP as " the Alicante company that has best reinvented itself in times of pandemic ".
And, in 2020, despite the global closure of face-to-face points of sale, LABESP managed to triple its turnover and quadruple the workforce thanks to a firm commitment to online sales and also to internationalization through trade missions and fairs held entirely digitally.
The company invested in facilities and equipment to offer better service to customers, also creating a logistics warehouse dedicated exclusively to online distribution.
In addition, LABESP adopted direct measures against Covid, such as the manufacture of hydroalcoholic gel (one of the 8 laboratories recognized by the Ministry of Industry), the creation of anti-fog product for glasses, development of anti-hair loss hair product caused by Covid, and even a cosmetic line to boost the skin's immune system for people exposed to blue light from mobiles, computers and tablets during confinement.
Mauricio Sanchis, Managing Director has shown his satisfaction upon receiving this award and stated that "we are living in a time of uncertainty and we have had to adapt our entire strategic plan in order to create a diversified company model to be independent and strong in the face of possible crisis of clients, sectors or even a global pandemic like the one we have suffered. "
LABESP, a company with a great export vocation (more than 90%), has always been a benchmark in the field of R&D (awarded several times) as demonstrated by the launch of 3 new revolutionary brands for 2021.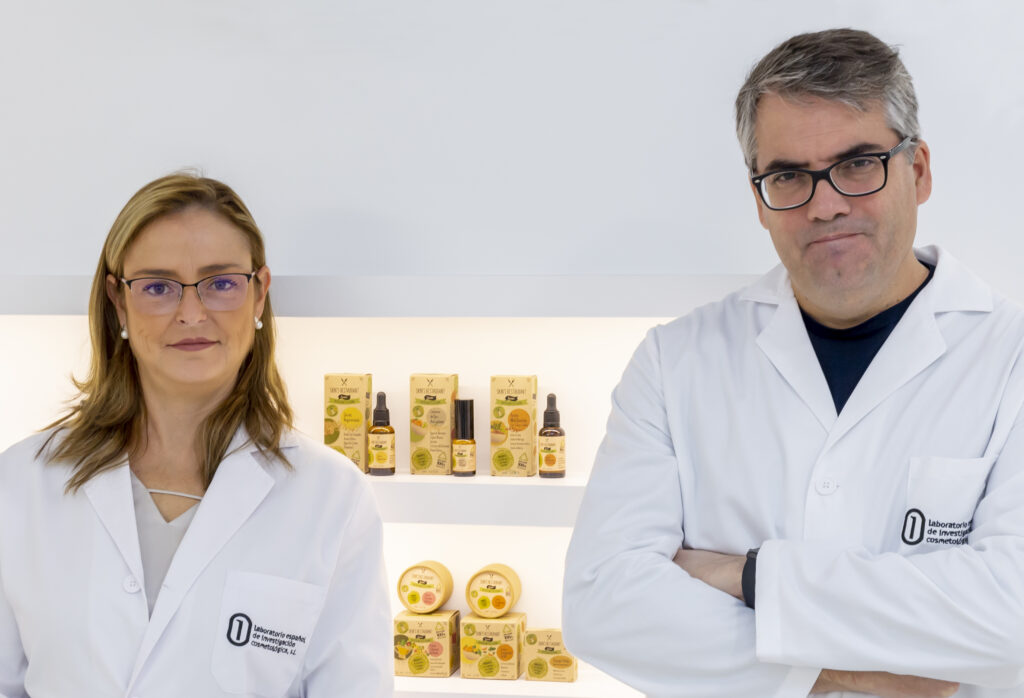 First of all, www.skinsrestaurant.com.The first certified Bio, Natural and Vegan cosmetic brand based on the nutricosmetics of the gastronomic diet.
The second innovative brand is: www.deo27.com. A long-lasting deodorant that guarantees effectiveness between 2 and 7 days (depending on each person) with a single application, for sale in pharmacies.
And finally, www.larimedical.com. The world's first line of Biochemical Peels, to be sold exclusively in aesthetic medical centers.
OEM SPAIN
At OEM SPAIN (Division of Laboratorio Español de Investigación Cosmetológica) we adapt ourselves to every brand's needs to offer them OEM Private Label Cosmetics Manufacturing. Large or small, traditional or startup, our target is to be able to supply them products with their own Brand exactly as they wish, with the best quality and Price.
Above, everything, each and everyone of our services stands with compromise to UNE EN ISO 22716:2008 of Good Manufacturing practices through our exclusive SAFE 22716 protocol.
OEM SPAIN, Quality control is our commitment; Innovation is our vocation.